---
For this unit of work you will need to access your Sora account for a copy of A Midsummer Night's Dream – if it does not appear when you search for it, follow the guidance below. If you need your Sora login details, please email Mr Parkinson – jparkinson@orchardsjunior.school
Please click on the image below for guidance when searching: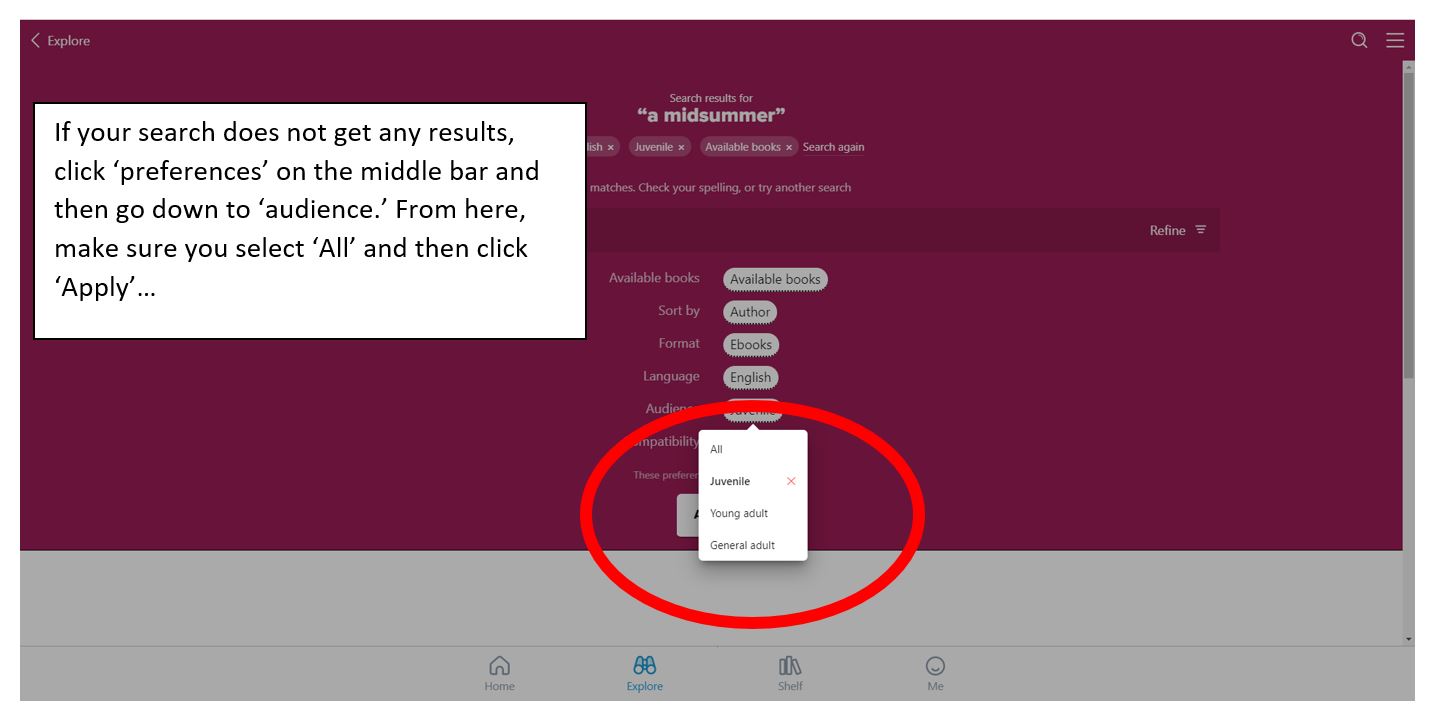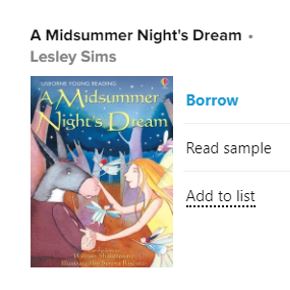 This is the book you are looking for!
Lesson 1
Read up to the point where the 4 main characters fall under Oberon's sleeping spell. Discuss/record the events of the story so far ensuring children understand what has happened. Explain that in Tudor times most people believed in witchcraft and the supernatural and also thought that the heat in midsummer could bring on spells of madness.
What are your ideas about the themes within the story. What makes this story one of Shakespeare's comedies? Why did he need to keep the action so fast paced? Discuss strange/funny dreams that the children may have had or heard about.
When you have discussed/recorded your ideas you can now finish the rest of the book and discuss/record your thoughts and ideas about the content of the story.
Now watch the 'Shakespeare in Shorts' clip below!
---
Lessons 2, 3 & 4
The focus for your next 3 lessons will be writing a synopsis of the story, with a focus on using a wide variety of vocabulary choices.
You can now look through the following clips found at this site to help you piece together your synopsis:
---
---
Here is a suggestion for how you can structure your days: Day 2 – watch episodes 1-3. Day 3 – episodes 4-6 and Day 4 – episodes 7 & 8.

You should write a paragraph a day describing the episodes you have watched. If you are struggling with the written aspects, you could produce your synopsis as a story board – see the link below.
Before you start writing, share your ideas about what will enhance your writing – paragraphs, sentence structure, punctuation, passive construction etc.
Lesson 5
Watch the CBBC version of A midsummer Night's Dream – it is a really good introduction to the language of Shakespeare.
---
---