Year 6 Charity Club
Charity Club was formed in 2013, with a sole focus of designing, creating and implementing events to raise money for various charities. To date, Charity Club have raised an amazing £60, 648. We hope to be able to continue our charity events in the academic year 2020-2021 if it is safe to do so.
Charity Club Update January 2023
We just wanted to give you an update on our charity work so far this year. To date we have raised nearly £4700 which we would like to say a huge thank you for. You really are the most generous families around. This amount includes a whopping £3320 (before gift aid is added) for Chestnut Tree House, £500 for Guild Care, £444 for Children in Need and over £400 from our SMILE day.
Charity Club has also paid a visit to a local nursing home which was greatly enjoyed by all involved. Thank you for your continued support and we hope you enjoy the selection of photos below.
Mrs McCarthy, Mrs Dodson and Charity Club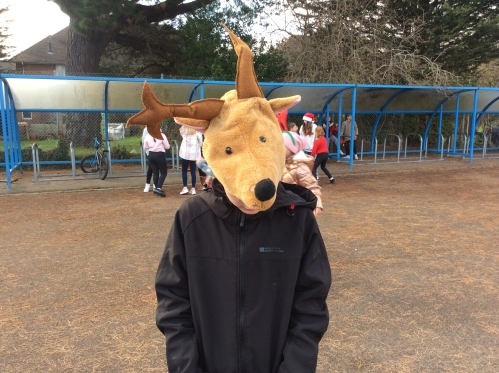 Non-Uniform Day for Special Causes
On Friday 13th November we held a non-uniform day and penguin bar sale to raise money for Children in Need. The children had a great day and it was lovely to be able to hold our first fundraiser of the year. A sense of normality in these strange times.
As many of you are aware, this year's appeal was especially close to our hearts as we also wanted to raise funds for an ex pupil. We have been absolutely astounded by your generosity and are delighted to announce that the total raised was £1187.47. A huge thanks to all the children, staff and families who gave so generously. It is this spirit that makes The Orchards the special place it is.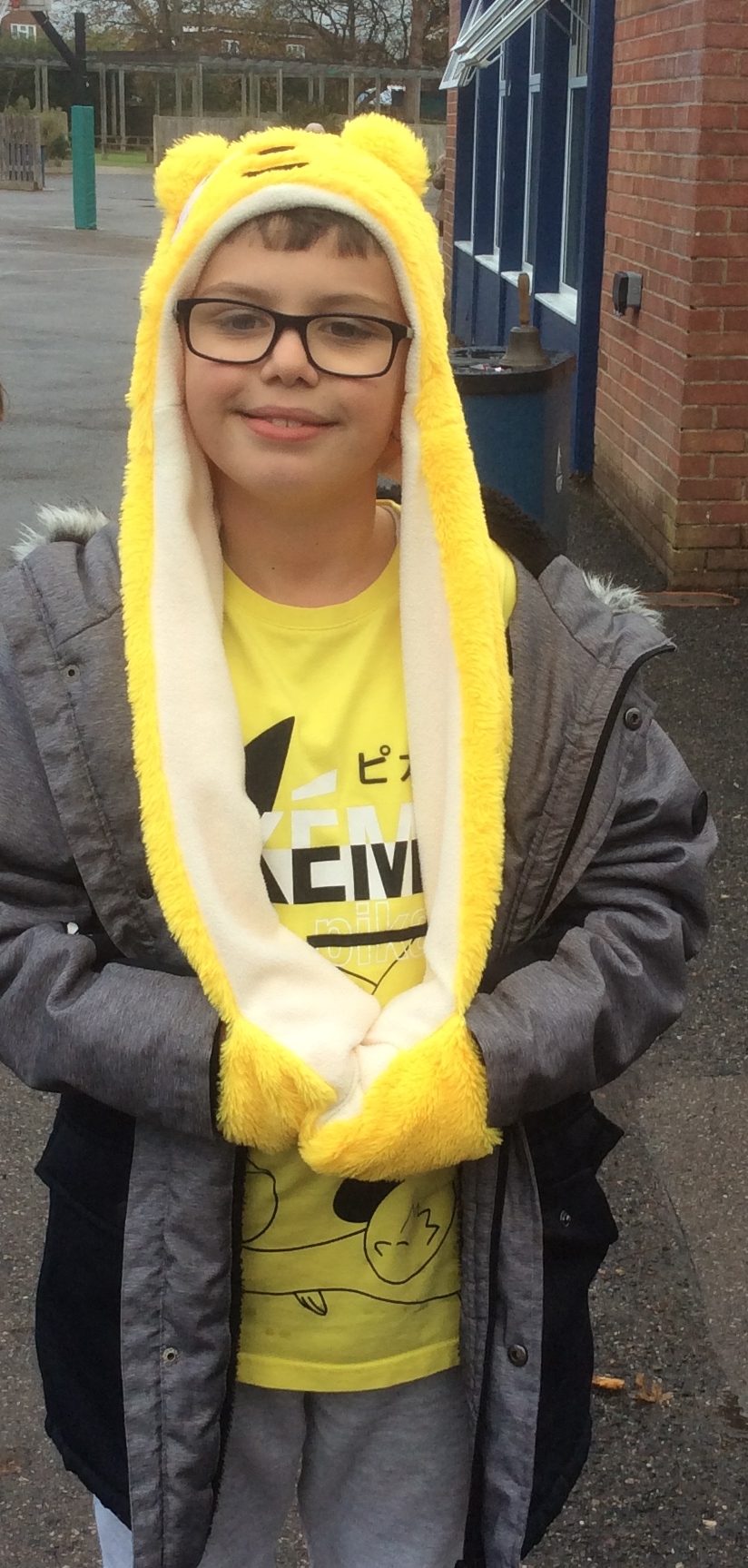 Christmas 2019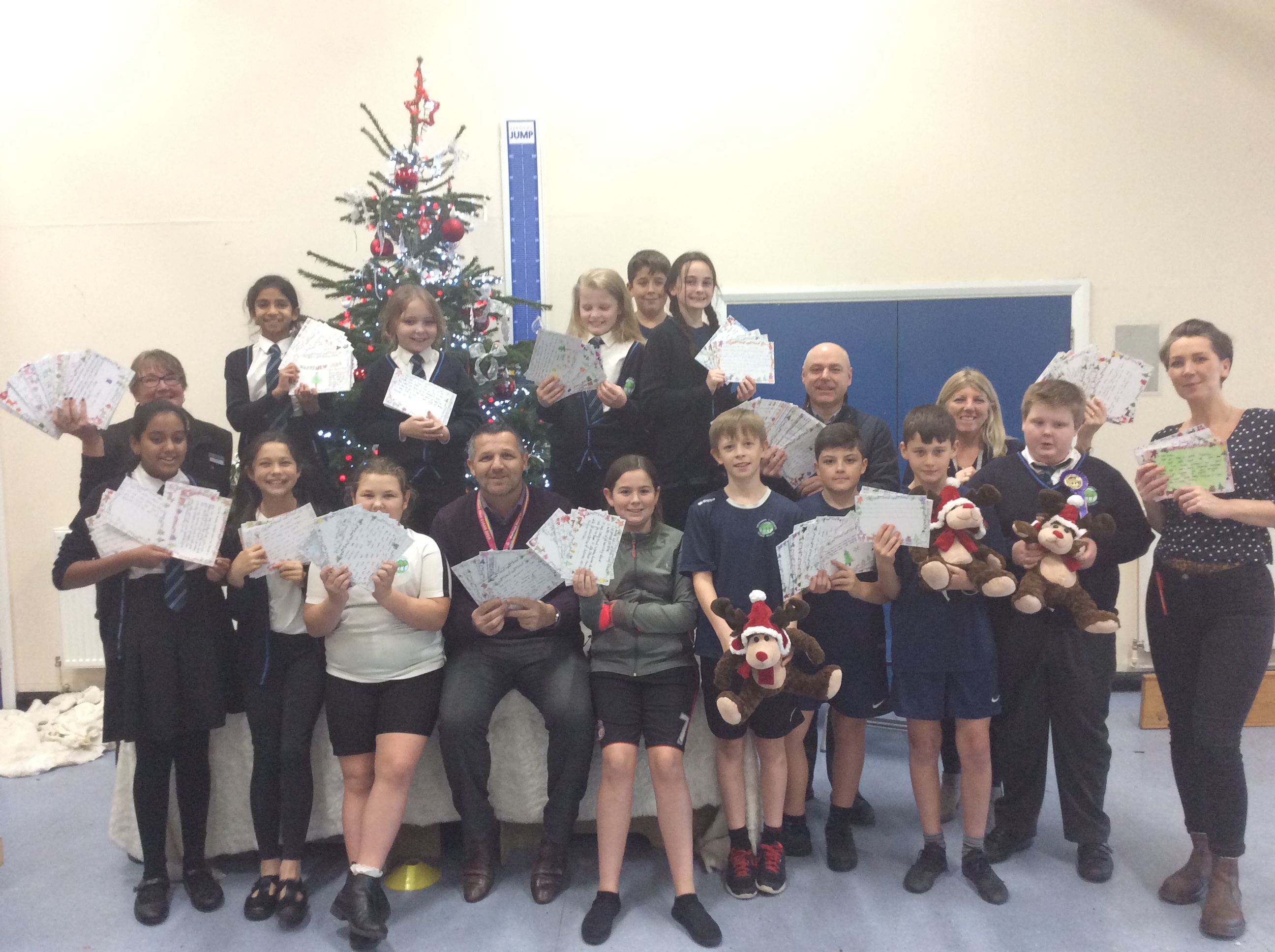 Orchards Junior school were invited by Haskins Garden Centre to take part in their 'Postcards of Kindness' campaign before Christmas. This involved every child at the school writing a message to someone who might be lonely or in hospital at Christmas. The children responded with such beautiful messages which will certainly brighten lots of people's Christmas this year. Over 500 postcards were collected by a representative from Haskins and Worthing hospital.
History of Charity Club
The Orchards Charity Club has been running since September 2013 raising money for a variety of local, national and international charities including Jeans for Genes, Save the Children, Superstar Arts, Chestnut Tree House, Indonesian Earthquake appeal, The Donkey Sanctuary, MIND, Children in Need, Help for Heroes and the Poppy Appeal to name just a few! Our amazing children in Charity Club organise every aspect of our fundraising events; they choose which charities to support, promote the events, set them up and run them. In addition to all that, they count & bag the proceeds for banking!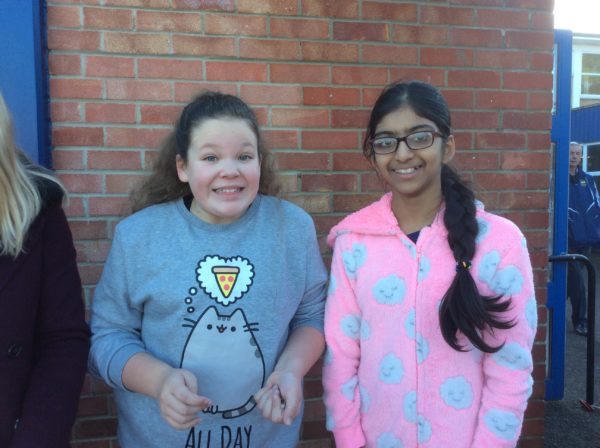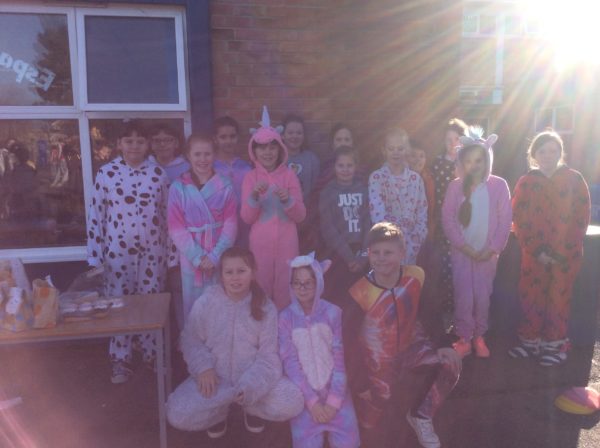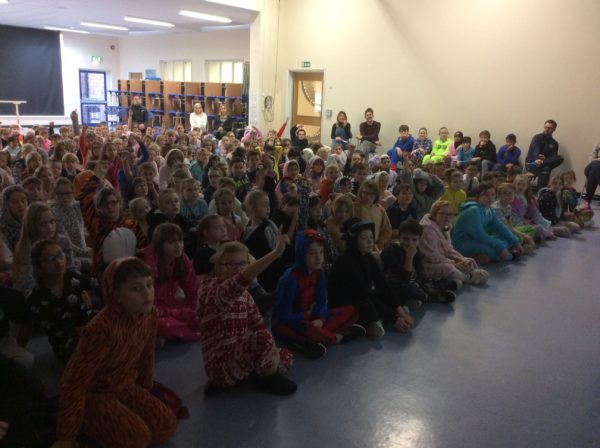 Orchards Reindeer Run
Orchards will be holding an annual Reindeer Run in aid of Chestnut Tree House, our local children's hospice. This is a fantastic event with every child in the school involved and is always lots of fun with Christmas music playing and a visit from Santa!
The children will take part during the allocated PE session for their year group (whether it is their usual PE day or not); everyone will be given a pair of antlers and a flashing nose free of charge. As it is also our Christmas disco after school, the children are allowed to wear home clothes. We will expect lots of Christmas jumpers!
Our aim is to raise enough money to pay for the hospice to run for one day – approximately £7000. We know this is a huge amount but, as always at the Orchards, we like to aim high and we feel this is such an important local charity.
To help raise money for Children in Need, we have held a Mufty Day and Cake Sale in school. On this day the children may wear home clothes in return for a donation of £1 and also can bring in extra money to buy a cake at break times. The cakes will be on sale for between 50p and £1. Your support is always much appreciated.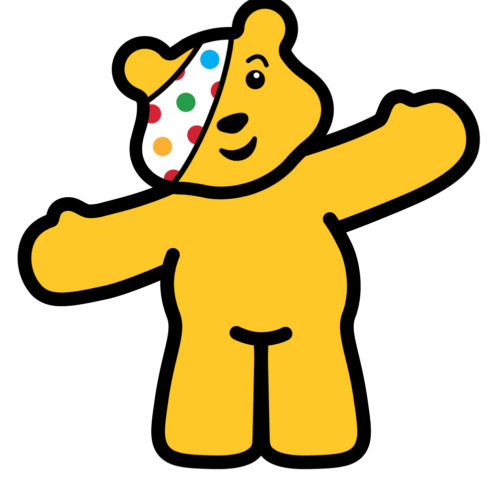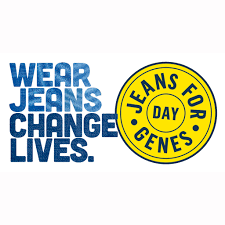 Children should bring a £1 donation to wear their jeans (home clothes) for the day. We will also be having a cake sale – all cakes 50p or £1. If children would like to bring some cakes in for the sale we would be very grateful.
Charity Club raised an amazing total of £778.80 for Comic Relief by selling red noses and cakes.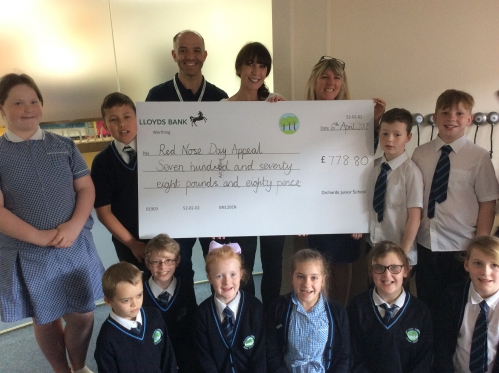 Please follow the link below to see a lovely letter of thanks from Chestnut Tree House for the incredible amount of £11,988 we have raised for their wonderful charity.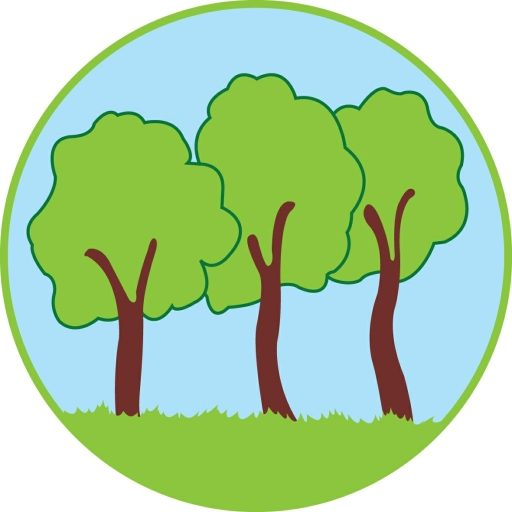 Chestnut Tree House Thank You Letter
We pride ourselves on the generosity of our children, parents and staff here at the Orchards who have collectively raised thousands of pounds over the last few years for charities such as:
School Band – Men At Risk
Men at Risk are a school based charity band who raise money for good causes by playing live acoustic covers of well know songs from all genres of music. They are holding a fundraising event here in school on Saturday 27th April and your support is most welcome. Tickets cost £5, doors open at 7:00pm and the show starts at 7:30pm where it will be opened by one of our ex pupils singing a few solo numbers.